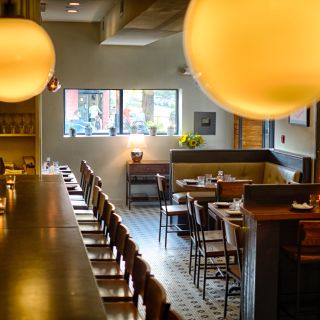 $$

$$

American
Bloomingdale / Brookland
Located in Bloomingdale, Tyber Creek Wine Bar & Kitchen is a neighborhood restaurant and bar featuring an affordable wine list, wood-fired dishes, and a heated patio perfect for spring through fall nights (dogs always welcome)! The menu of American fare spans from shared plates, to soup, salads,...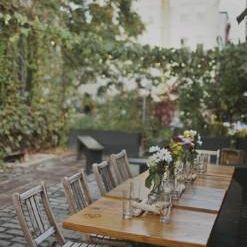 $$

$$

Contemporary American
Bloomingdale / Brookland
Small neighborhood restaurant serving candle-lit dinners on a vine covered garden patio. We source from local farms and vendors, use herbs from our own gardens, cure our own meat & fish, and do our own baking, preserves and pickling.We also source from the farmers and vendors of the Bloomingdale...